2019 ANNUAL CONFERENCE
DATES: April 24-26, 2019
LOCATION: Manitowoc, Wisconsin
HOST: Wisconsin Maritime Museum
NEW! CALL FOR PAPERS:  Click here to download the 2019 CAMM Conference Proposal Form.  Please save the form and email to Cathy Green, CAMM Administrator, at: maritimemuseums@gmail.com , or print and mail or fax the form to her attention at: 75 Maritime Drive, Manitowoc, Wisconsin 54220 (fax 920-684-0219)
Deadline for submission is December 3, 2018. You will receive a response from the program committee no later than December 15, 2018.
Themes and topics of interest include, but are not limited to:
Navigating Change in the 21st Century – Maritime Museums of Today and Tomorrow
New Exhibitions, New Research, New History
Education & Programs
Collections and Curatorial Management
New Technologies – Digital Interactives, Social Media, Marketing, Data Capture
Governance – Engaging Boards, Staff, Volunteers, and Stakeholders
Failure Studies & Lessons Learned – Panelists to Continue the Conversation
Accessibility, Inclusive Programming, and Diversity in Museums
Great Lakes specific topics
REGISTRATION: Will open January 2019
EVENTS: In addition to conference sessions held at the Wisconsin Maritime Museum, all tours and special events are included with full conference registration, including:
Tuesday evening reception at the museum's rooftop beer garden
Wednesday afternoon tour of local ship yard, Burger Boat
Thursday USS Cobia and behind the scenes museum tours
Friday evening banquet
Saturday optional Door County maritime landscape bus tour (lighthouses, museums, shipyards!)
LODGING: Blocks of rooms and special rates have been established at the following hotels.  Please reference "CAMM Conference" when booking rooms:
Tourism & Transportation: Manitowoc is located 30 minutes south of Green Bay and 1 1/2 hours north of Milwaukee, Wisconsin easily accessible by international airports in both cities.  Rental cars are the easiest option from the airports.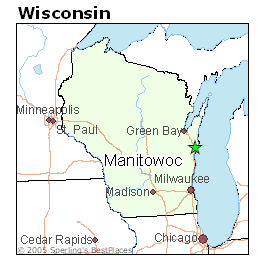 LEONARD RENNIE PROFESSIONAL TRAVEL GRANTS: Will be available for 2019 CAMM Conference. CAMM offers grants in support of professional development (including attendance at the CAMM Conference) for staff of member museums. Grants for 50% of total cost of travel, registration and lodging are available up to $750.  Monies are limited so apply early. Download application:
PRIOR CONFERENCES
2018 Annual Conference
Images from the 2018 Conference in Bermuda. Images contributed by CAMM members and the staff of the National Museum of Bermuda.  Thank you!
Images of 2017 CAMM Conference
Images of 2016 CAMM Conference
Images of 2015 CAMM Conference
Images of 2014 CAMM Conference
Images of 2013 CAMM Conference